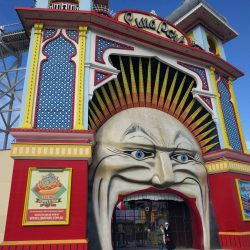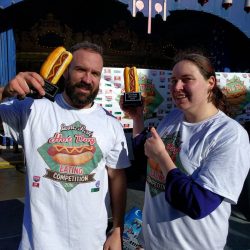 A closely fought battle that went down to a tiebreaker for the Men's final, but alas there can only be one winner.
During what can only be described as an Arctic blast, Ollie "The Ressler" Ressom took out first place against Nathan "The Immortal" Imber, beating him in a tiebreaker after both ate 15 hot dogs each. He won by only a few mouthfuls in the tiebreaker.
At the end of the competition, Mr Ressom said "It was pretty hectic, I'm feeling pretty full".
In the womens event, Sarah Grace took out first place after finishing seven HDB's.
Each of the "Weiners" received a $250 cash prize and a year's access to Luna Park Melbourne and Sydney.