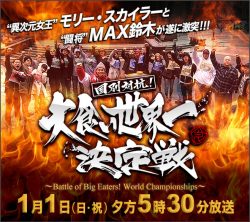 Welcome to all our Japanese friends visiting our site!
Team Crocodile would like to thank you all for giving us the chance to compete against Japan, USA and the UK in this year's Battle of Big Eaters World Championship.
Once the show has aired, please visit us again as we'll be sharing some behind the scenes photos and information.
Good luck Japan, USA and UK!
GO TEAM CROCODILE!