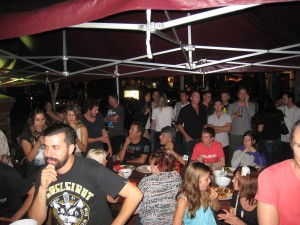 Own a hospitality business and want to stand out from the crowd? CompetitiveEating.com.au can help you create your very own unique competitive eating event or eating competition.
We'll liaise with you and your team and come up with an event that will get tongues wagging, customers talking, and sales skyrocketing!
Not only will you gain valuable local media attention, but you'll also have access to a vast network of social media channels and related blogs to market your event Australia wide and globally. We will market and promote your event to these networks, and can offer mass media and traditional marketing strategies to bring your event to the masses.
We can also offer services to manage your customer contacts and social media networks throughout the event, leveraging your existing networks and ensuring maximum exposure.
So what are you waiting for? Get your customers involved in your business, get them passionate about your brand. Give yourself the edge over your competitors.
Contact us via email: events@CompetitiveEating.com.au